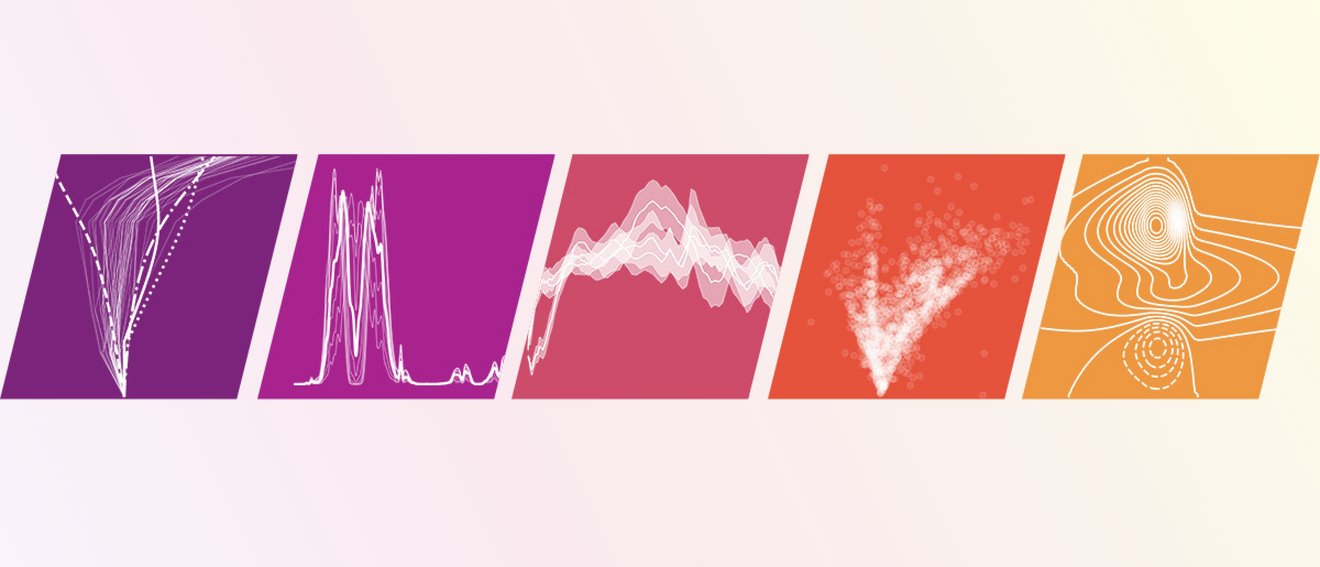 Global Circulation and Climate
There is overwhelming scientific consensus that increasing greenhouse gas concentrations cause global warming. However, it is still under discussion how much warming exactly will occur, for example, for a doubling of the atmospheric carbon dioxide (CO2) concentration, a quantity known as climate sensitivity. Moreover, humans are not experiencing global mean temperature but daily weather. Unfortunately, it is in many aspects even less clear how weather, for example means and extremes of winds and precipitation, is changing with a certain global temperature increase. Our research aims at better understanding selected basic features of Earth's climate that may help to constrain these two issues, climate sensitivity and the change of weather patterns under global temperature changes.
In the following, we highlight our current research areas and the tools we use to answer pressing research questions.
The tropical upper troposphere is a fascinating part of the atmosphere where composition and heating, from convection and radiation, set the thermal structure which in turn influences large-scale circulation. Work in our group focusses on understanding the different contributions to this region's lapse rate (the decrease in air temperature with altitude) and its implications. A long standing issue in climate research is the behavior of this part of the atmosphere under global warming. In general, models simulate a stronger upper tropospheric warming than deduced from satellite or radiosonde data. We are working towards a better understanding of this discrepancy.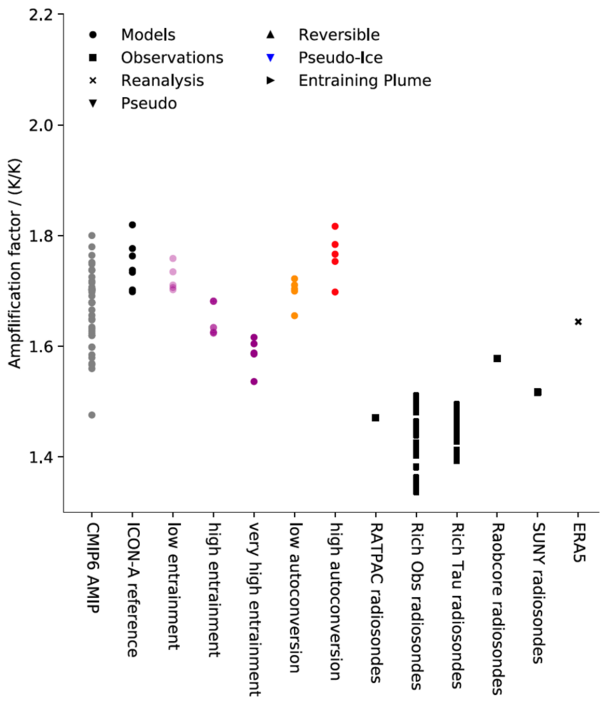 Climate forcing, feedbacks, and sensitivity
Global warming is thought to accelerate the upwelling of air masses in the UTLS region, i.e. the upper troposphere and lower stratosphere. This circulation change influences the thermal structure of the UTLS both directly and indirectly via changes in ozone and water vapour. All these changes would feed back on the warming and affect climate sensitivity. We try to better quantify the magnitude of these effects.
Another aspect we are investigating is that not only greenhouse gases but also aerosol forcing, for instance from volcanic eruptions, can affect global temperature. It is assumed, however, that the forcing from volcanic aerosols does this less effectively. We try to understand if and why this is the case, and how this may be related to the spatial structure of forcings and feedbacks.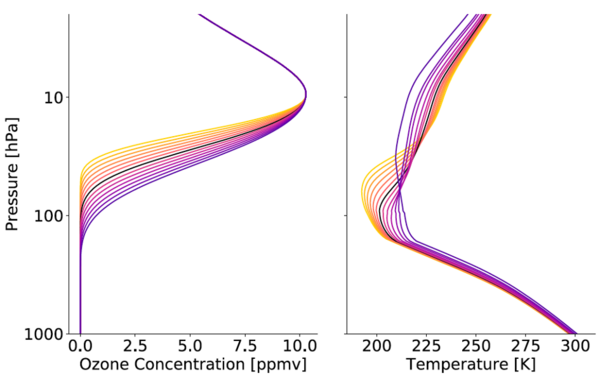 A curiosity of Earth's atmosphere is that the planet reflects as much solar radiation in the Northern as in the Southern hemisphere, despite the surface being brighter in the North. Clouds compensate for this surface difference, but it is unclear if this happens by accident or if the compensation is due to a physical mechanism. That is the reason why we investigate what defines Earth's albedo.

An important step for a better conceptual understanding of the thermal structure of the tropical atmosphere was the development of the 1D-radiative convective equilibrium model "konrad". We see this tool as the simplest element of a model hierarchy that we are using to answer our questions. On the other end of the hierarchy are the Sapphire configurations of the Earth system model ICON, which have a horizontal mesh size of a few kilometers and explicitly resolve convection, a process that is crucial for the thermal structure of the tropics. Likewise, to establish a model hierarchy enabling us to better understand the role of composition we have implemented the computationally cheap, linear Cariolle ozone scheme in ICON and assessed its scientific usefulness. This adds to earlier developments of simplified representations of composition, the "Simple Plumes" and the "Easy Volcanic Aerosol" generator for tropospheric and volcanic aerosols, respectively.
Group members and publications
Dr. Hauke Schmidt
Group leader
Phone: +49 (0)40 41173-405
hauke.schmidt@mpimet.mpg.de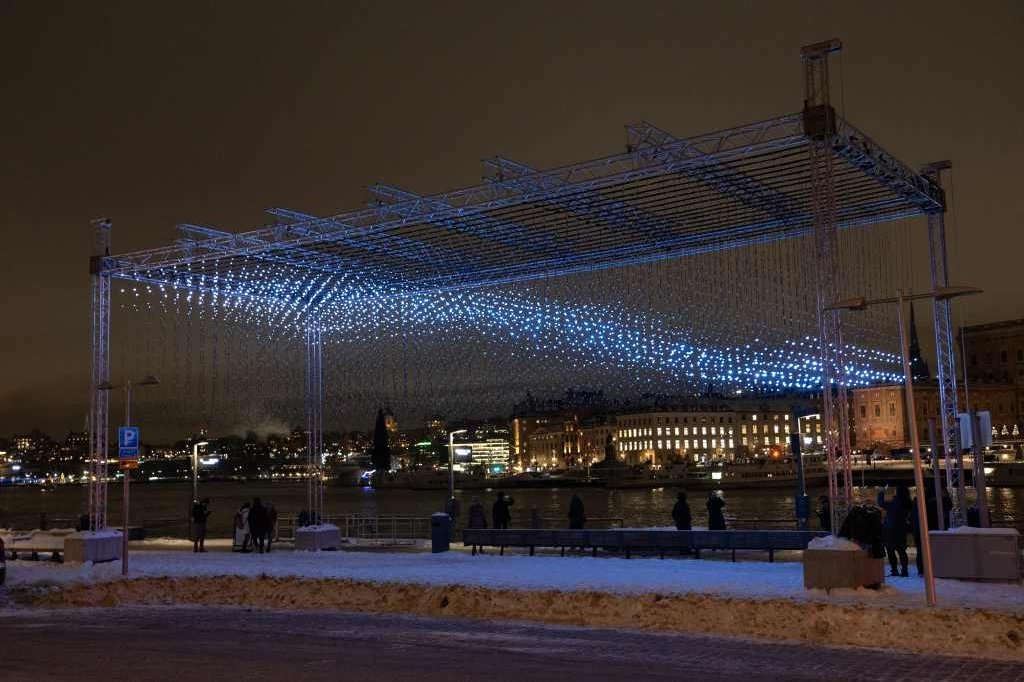 Nobel Week Lights 2023 kicked off in Stockholm on Monday. The Max Planck Institute for Meteorology (MPI-M) provides data from its Barbados Cloud…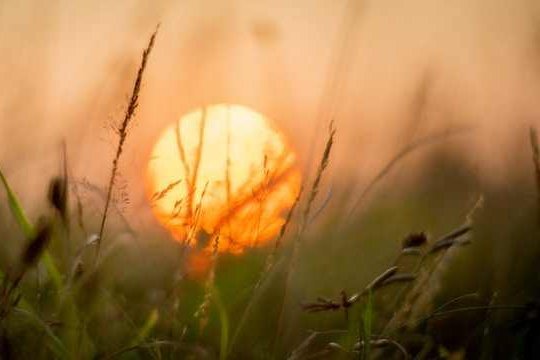 Extreme heat and drought typical of an end-of-century climate could soon occur over Europe, and it could do so repeatedly. Laura Suarez-Gutierrez,…