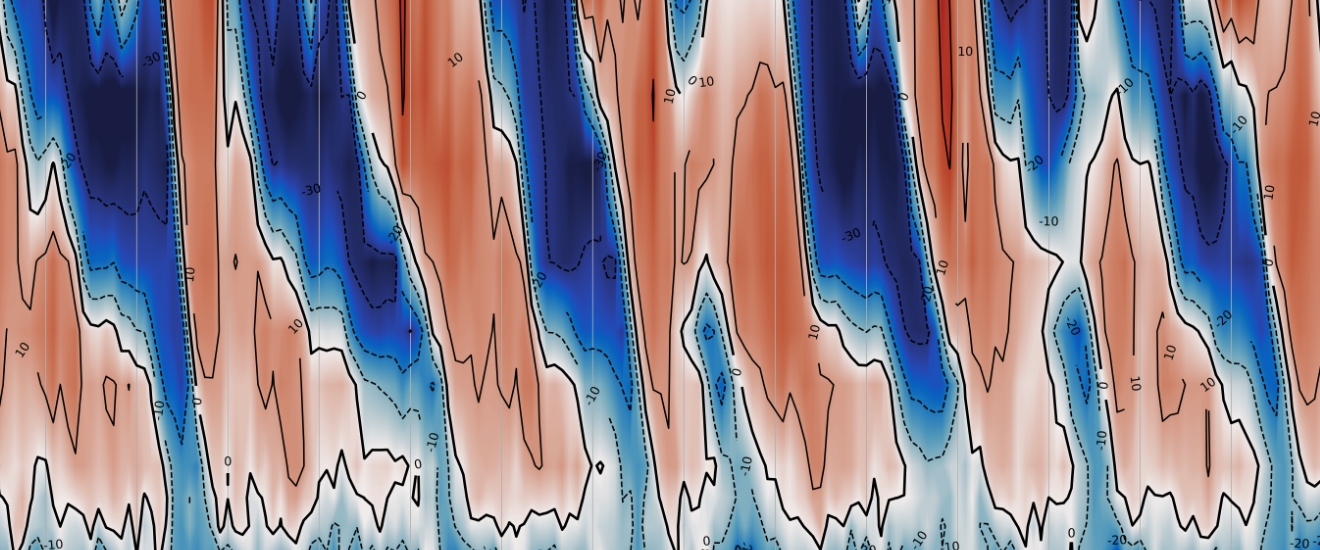 When large scale wind systems are modified by the effect of smaller scale waves, and this also changes the waves, then we call this wave meanflow interaction. A prominent example and also the subject of our research is the quasi-biennial oscillation or QBO.
The QBO consists of westerly and easterly jet-like winds going all around the globe high above the equator. Each jet is created in the higher stratosphere from where it propagates downward to the vicinity of the tropopause. Once a westerly jet has moved sufficiently far downwards, an easterly jet forms above, and vice versa. A full cycle has a length of a bit more than 2 years. The downward propagation of these jets and the existence of westerly wind jets at the equator is the result of wave meanflow interaction.
In this mechanism many scales are involved, from gravity waves with length scales of ca. 100 km to the global scale of the QBO jets. The interaction of such different scales makes the QBO a particularly interesting case of wave meanflow interaction. This interaction also makes the attempt to model the QBO a major challenge.
With our research we would like to understand better the details of this interaction, and beyond this how the processes creating the QBO and the QBO itself depend on climate conditions. Therefore, our group is keen to develop an innovative numerical model to provide the first direct simulation of the QBO, where the dynamics is resolved from the scales of deep convection and tropical waves until the global scale of the QBO. Such simulations will give us new insight in the coupling between these phenomena and the sensitivity to climate change.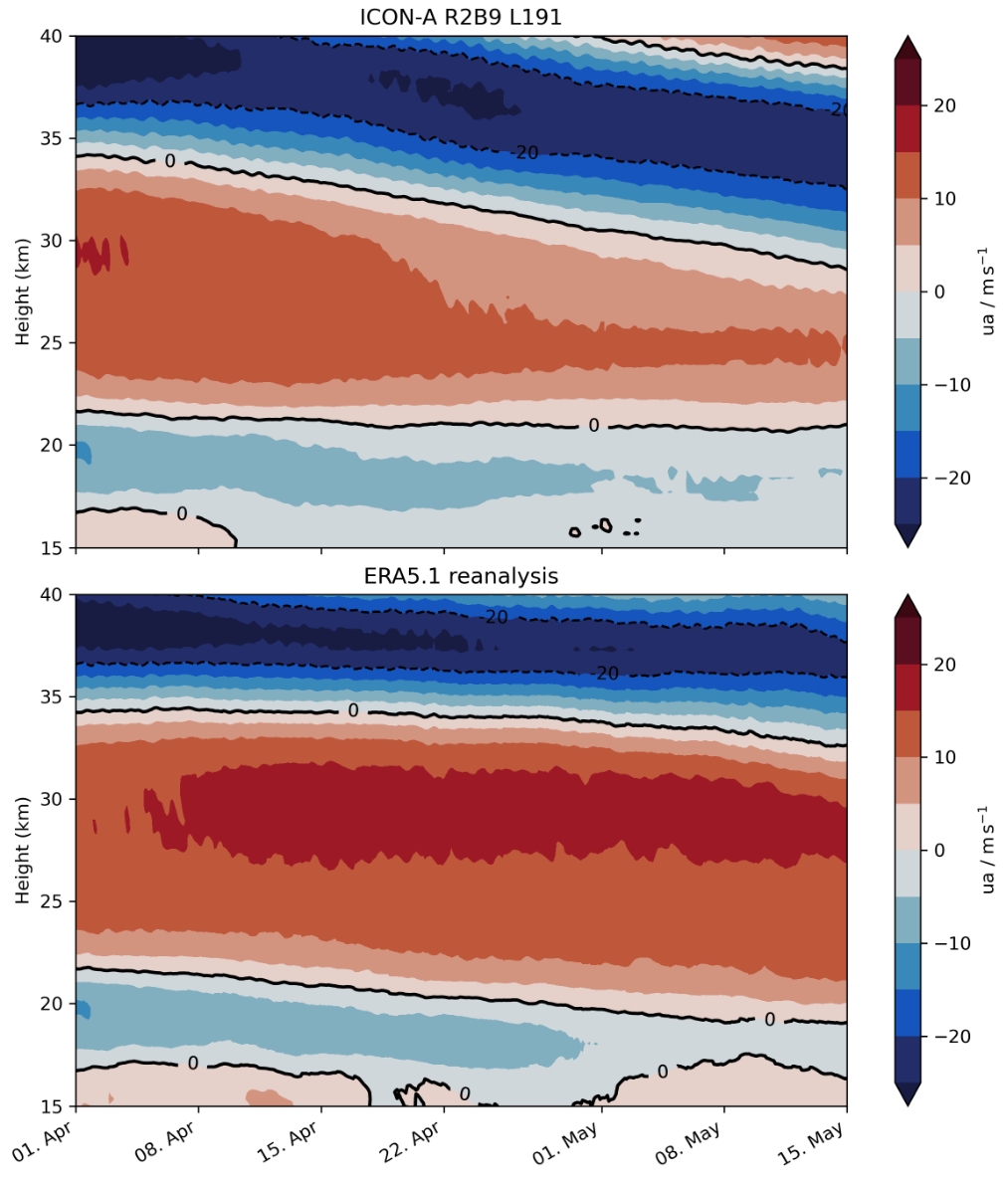 Group members and publications
Dr. Marco Giorgetta
Group leader
Phone: +49 (0)40 41173-358
marco.giorgetta@mpimet.mpg.de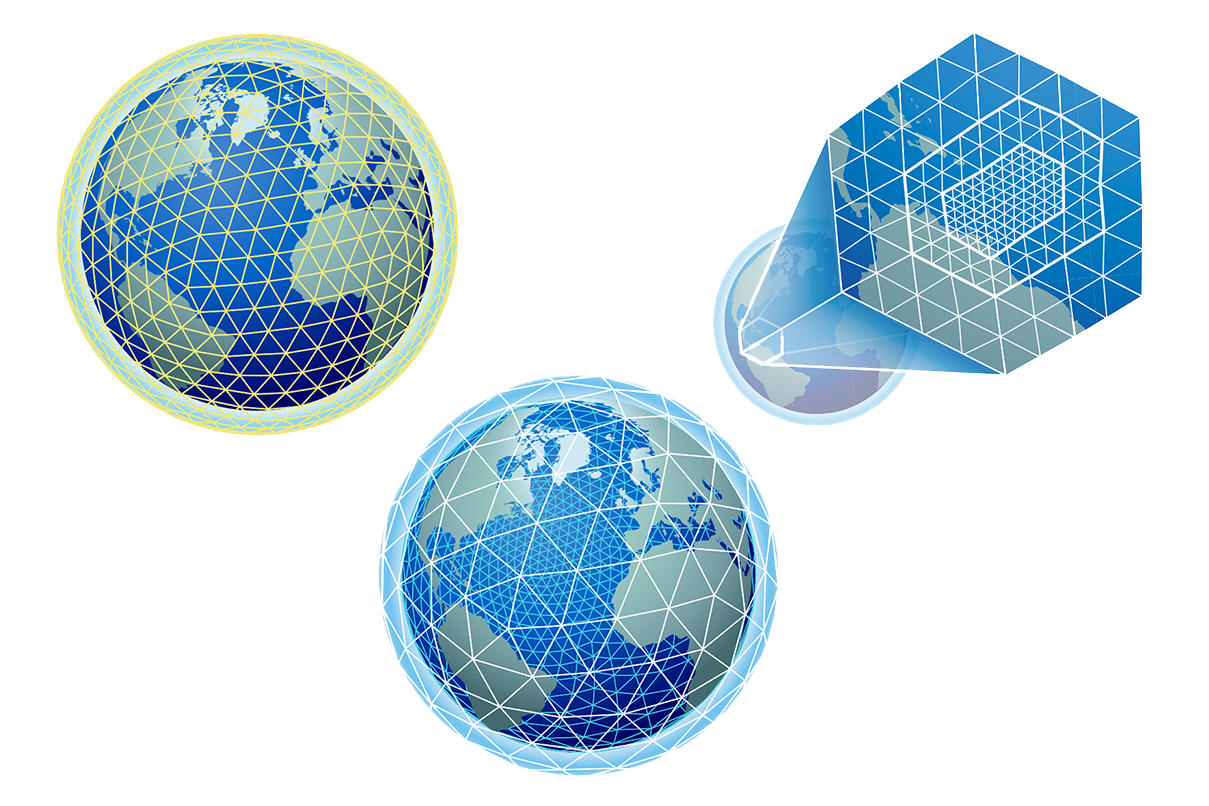 Do thunderstorms in the atmosphere affect the meandering of ocean currents? What is the effect of ocean eddies on the carbon budget? Investigating…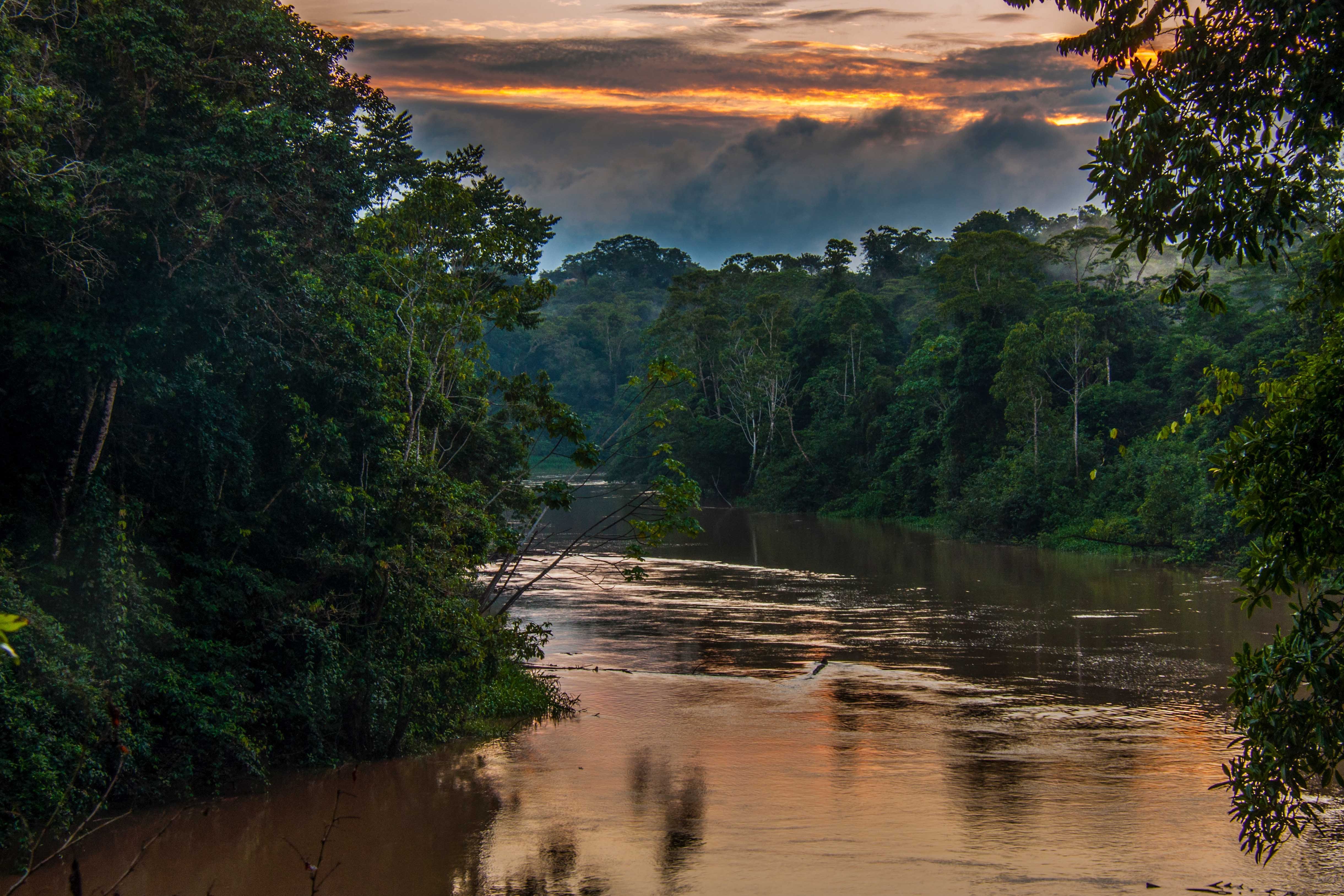 In a new study in Climate of the Past Dr. Thomas Kleinen and Prof. Victor Brovkin, researchers at the Max Planck Institute for Meteorology, together…