The Max Planck Institute for Meteorology seeks to enhance scientific cooperation on an international level and offers a stipend program to allow for a vital exchange of ideas. Within the stipend program, high-level scientific visitors from abroad whose research interests match well with the main working areas of MPI-M can be supported by a stipend for a fixed period of time, ranging from weeks to several months. The amount of funding depends on the applicant's scientific experience. We also welcome guests with third-party funding or those on sabbatical leave.
Our visitors are actively involved in the life of the institute, by giving and attending seminars, workshops and collaborating with staff scientists.
Our guests are always linked to one of MPI-M's research groups. Thus, before applying for the stipend program please get in touch with the respective group leader of the group you intend to work with. If your research plan matches with the interests of MPI-M and the group leader is willing to serve as your host, she / he will support your application and inform you about the next steps. Applications for the stipend program are finally evaluated by a selection committee which meets on a flexible basis.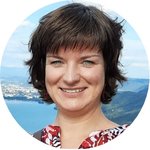 Christina Rieckers
International Office
Tel.: +49 (0)40 41173-159
christina.rieckers@mpimet.mpg.de
Bundesstrasse 53 | 2nd floor | Room 203 (right behind the elevators)